Handicap Bathtubs Prices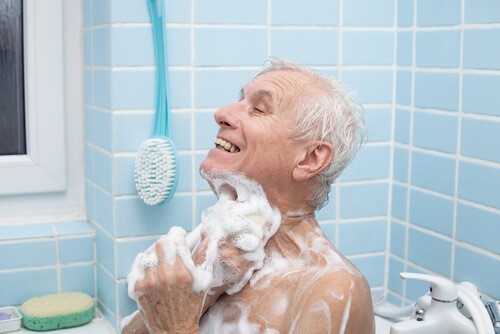 For some people, one of the most important things to have in the home is a handicapped bathtub.
Not only does it offer safety and independence – but it can also restore dignity and improve you or a loved one's overall quality of life almost instantly.
Handicap Walk-in Tubs
There is a multitude of handicap bathtubs to choose from. In fact, the selection can be a bit overwhelming once you start to take a look at what's on offer. So, before you actually go ahead buy a handicap bath, there are a few considerations.
How Do I Find The Best Handicap Bathtub For Me?
Finding the best tub for your particular needs will depend on your unique circumstances.
For example, if you are unable to walk, naturally, a walk-in tub will probably not match your particular needs.
You're much better off considering a wheelchair accessible tub, or even a slide-in model bathtub.
Having said that, there are a number of other factors to consider:
Quality: The best walk-in tubs are manufactured in the United States.  Don't buy cheap imitations. Only deal with locally trusted brands.
Building code: Handicap bathtub installations are a big job, so professional installations are the only way to go.
Hydrotherapy: Do you need therapeutic spa jets to stimulate and soothe?
Chromotherapy: Do you require the relaxing and therapeutic effect of underwater LEDs that help to set the mood?
Size and Type: Size matters. Do you need a bariatric tub that can handle more weight? How much space do you have to work with? Do you require an inward or an outward swinging door?
Safety: Does the tub carry the necessary safety certifications? Does it come standard with safety features such as ADA-compliant seats, non-slip surfaces, and a safety grab bar?
Guarantees: Always look for a lifetime warranty.
Budget: This is arguably the biggest deciding factor. Luckily, you can still find luxury and affordability without sacrificing quality when it comes to handicap bathtubs.  Walk-in tubs can range anywhere from $3,000 for a basic "soaker " with no massage features all the way to $10,000 and more for one with all the bells and whistles. To renovate a bathroom for disability, this will usually cost around $7,500 – $9000 for a typical bathroom remodel.
Pros and Cons of a Handicap Walk-in Tub
Walk-in tubs offer many benefits, but they do not come with their own share of problems.
Installations
Con: Walk-in tubs require professional installation. The size of the tub makes it difficult to get through doorways, and some bathrooms struggle with enough space.
Pro: On the flip side, professional installation will ensure that your tub is correctly installed and functioning as it should. Moreover, professional installations ensure that you comply with all regulations and building code.
Noise Levels
Con: Walk-in tubs can be noisy, with the sound a water pump echoing in the bathroom. For some, this might be too distracting to bear.
Pro: On the other hand, running motors and pumps are what drive the therapeutic massage jets, with benefits that greatly outweigh the downside of some noise.
Fill Times
Con: Handicap bathtubs take along to fill. You have to be seated with the watertight door closed before you can begin to fill it with water. Equally, draining the tub can take some time, leaving you seated in the chair as you patiently have to wait for all the water to disappear.
Pro: Some top-of-the-range walk-in tubs from trusted brands such as Safe Step, Universal, and American Standard offer tubs with the latest technology that allows handicap bathtubs to fill in record time. Walk-in tubs with an outward swinging door also have the option of opening in cases of emergency. Although you will flood the bathroom, the person inside the tub can receive the necessary assistance.
Heavy on Water
Con: A normal bathtub can take on average 25 to 45 gallons of water. The average walk-in tubs take anywhere between 40 and 80 gallons of water.
Pro: However, the benefits of hydrotherapy in the comfort of your own home, which speeds up the healing process for seniors and others facing mobility problems, is irreplaceable.
3 Reason Why Most People Buy a Handicap Bathtub
One size doesn't fit all when it comes to buying a handicapped bathtub.
Similarly, people buy handicapped bathtubs for different reasons.
Some of the most common reasons people consider a walk-in tub include:
1. Afraid of falling
Unfortunately, bathroom accidents are all too common. More than a third of all seniors fall in the bathroom annually while trying to step over the 18-inch rim of the bath. This makes a walk-in tub with its many safety features a very attractive proposition.
2. Unable to bath alone
Being unable to bathe oneself can be more than just embarrassing and frustrating. For most people, bathing on their own terms goes without saying, but for many, a handicapped bathtub is the only way to enjoy a private, unassisted bathing experience.
3. Unable to remain in the home
The reality of being forced to leave home because unassisted bathing isn't possible drives many to consider a handicapped bathtub. Walk-in tubs are perfect for aging in place and with this bathroom addition, facilities won't be your only option.
Are you worried about a loved one?
Nothing can offer more peace of mind than knowing your loved can enjoy a safe bathing experience with dignity in the comfort of their own home.  For many, the chance of offering a loved one their much-needed independence is priceless.
FREE Walk in Tub Price Query
Are you interested in the cost of replacing your bathtub for a walk-in tub? Comparing estimates from the top professionals in your area is the fastest way to figure out how much your installation is going to cost. Let us help you find the best prices on walk-in tubs today.
Save Big on Walk in Tubs Today !
Simply Calculate Walk In Tub Prices In Under 2 Minutes. This is a 100% Free No Obligation Service.