Best US Walk In Tub Companies
Walk-In Tub Manufacturers And Models
Searching for the best walk-in tub company on the market? Check out the latest reviews to kick-start your search for the tub most suitable to your needs and budget.
Home Depot Walk-in Tubs
If you have mobility issues and find it difficult to get in and out of a normal bathtub without risking a fall, what are your bathing options? You shouldn't have to miss out on the rejuvenating and relaxing effects of a soak in the tub or a massage in the jacuzzi.
Walk-in tubs from Home Depot are the perfect solution for people who want to bathe in comfort and privacy without assistance. They have several safety features and hydrotherapy options that can be of real benefit if you have limited movement.
American Standard Walk-in Tubs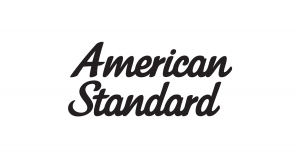 Private, unassisted bathing is important to maintain dignity and independence. Having decreased mobility shouldn't prevent you from being able to bathe and relax in comfort and safety, and American Standard walk-in tubs fill this void.
Walk-in bathtubs offer people of any age the option of independent bathing in the comfort of their own homes. Seniors, the disabled, and post-surgery patients can navigate easily in and out of the tub without risking a fall. Tubs with whirlpool massage functions ease muscle and joint pain.
Boca Walk-in Tubs
People with limited mobility deserve to live in the comfort of their own homes as much as possible. Part of this experience is to be able to enjoy the dignity of private unassisted bathing.
Boca walk-in tubs give seniors and the disabled the ability to enjoy the relaxation and rejuvenation of a good long soak in the tub. They gain all the therapeutic benefits of a spa-like experience, without compromising on safety.
Premier Care Walk-in Tubs
Premier Care in Bathing is a top innovator and industry frontrunner for safe and luxurious bathing options. Their walk-in tubs offer bathers the option of hydrovescence.
Hydrovescence is a spa system that has been designed to both stimulate and relax the body. It can bring relief from chronic pain associated with a number of ailments, such as arthritis and rheumatism. Migraines and various stress-related symptoms have also been relieved by this type of therapy.
Rane Walk-in Tubs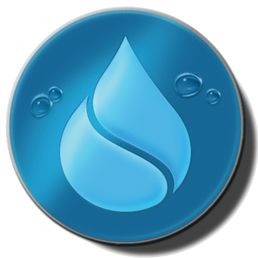 Rane Bathing Systems uses some of the best quality materials in the business.
Rane walk-in tubs are all made with marine-grade fiberglass gel coat, extra reinforcing in the seat and walk-in areas, and aircraft-grade aluminum frames.
Rane offers a host of optional luxury features with its tubs.
Kohler Walk-in Tubs

Kohler is a US manufacturing company, based in Wisconsin, with over 140 years of engineering expertise. They are renowned on 6 continents for their bathroom and kitchen products, as well as their premier tile selections.
Kohler walk-in tubs stand out from the rest and their walk-in tub prices are some of the best around. This company offers a vast range of bathtubs, ranging from simple tubs to luxury baths with whirlpool and hydrotherapy features. Their range includes deep soaking and bariatric tubs for various user needs.
Heavenly Walk-in Tubs
Heavenly tubs have a big advantage over other walk-in baths on the market because they are portable. Heavenly tubs are fitted with six wheels on the base, so they can be moved into position anywhere in the home you prefer.
The company is Utah-based and is a full-service walk-in tub retailer – meaning that they manufacturer, sell, install, service, and guarantee their tubs.
Universal Walk-in Tubs
Universal walk-in tubs are middle-of-the-pack when it comes to price, and are generally rated highly by purchasers. Finding a specific model that suits you can be difficult, because of Universal's extensive range.
With that in mind, we've looked at three different models below. This should give you an idea of what to expect, whatever your specific requirements are.
Lowe's Walk-in Tubs
Lowe's has come a long way since 1946.
They serve more than 15 million retail and professional customers every single week throughout North America with exceptional products quality walk-in tubs.
At Lowe's you can choose from top rates brands such as American Standard walk-in tubs, Endurance, Ariel, and many others, all considered industry leaders.
Re-Bath Walk-in Tubs
The Re-Bath company offers safe bathing options in the form of specialized walk-in tubs and showers.
However, you'll probably need to do a full consult to get a good idea of what you'll be charged – which isn't convenient for buyers wanting a quick solution.
Tub King Walk-in Tubs
Tub King walk-in tubs don't have the hefty price tag some manufacturers charge, but they still offer bathroom safety, convenience, and spa-like luxury.
Each tub type offers its own set of great benefits. A relaxing deep soak in a warm tub can help relieve muscle tension, improve circulation and increase the range of motion.
Envy Walk-in Tubs
Envy walk-in tubs are some of the most reasonably priced on the market, and offer buyers great deals.
Their warranty is standard for most walk-in tub manufacturers, but it's their service levels that have caused some raised eyebrows in the market.
Nevertheless, their tubs are affordably priced, and you can get a decent bath with fantastic features for about half the price that some other manufacturers charge.
Clarke Walk-in Tubs
Clarke was one of the first companies in the US to manufacture shower bases and sinks out of acrylic. While fiberglass is the material of choice for most bath companies, acrylic is more durable and easier to keep in tip-top condition. Clarke tubs come in a range of tub sizes.
It's no surprise that after 25 years in the business of bathing, this Texas-based company recognized the need for walk-in tubs. They make their walk-in tubs with the same high-quality acrylic they've always used in their manufacturing.
Hydro Dimensions Walk-in Tubs
Hydro Dimensions manufactures both standard and specialized tubs. Their standard walk-in tubs range from simple soakers that fit into any sized bathroom, to deep and wide models for luxurious bathing.
These have standard features similar to most walk-ins on the market. Here we're going to look at some of their top-selling tubs, and give you an overview of what you can expect from Hydro Dimensions walk-in tubs.
Safe Step
When considering your new Safe Step walk-in tub, the features are important when deciding whether you are installing it for safety or luxury, or perhaps even both. The many different features also contribute to the fact that walk-in tub prices can differ so much.
Moreover, you need to keep in mind the inward- or outward-swinging door and what will suit your home and unique set of circumstances better.
Save Big on Walk in Tubs Today !
Simply Calculate Walk In Tub Prices In Under 2 Minutes. This is a 100% Free No Obligation Service.